Escape 2042 - The Truth Defenders for Gameboy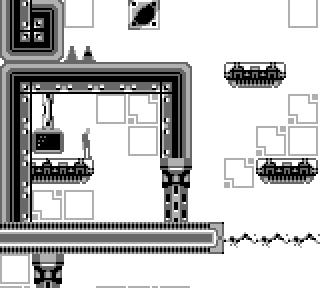 Discover a futuristic fast-paced puzzle platformer game for the Gameboy.
The game takes place in the highly-secured prison Bulor 24.
Avoid the security cameras, collect grenades to get rid of your enemies, exercise your working memory by hacking the computers of the prison to unlock the doors or to disactivate the safety systems.




Escape 2042 for Gameboy
Complete in Box (40€)
+ international shipping (12€)




Escape 2042 for Gameboy
cartridge only (25€)
+ international shipping (7€)