Alice Sisters for Gameboy Advance

Alice Sisters is a cute puzzle platformer game using co-op mechanics.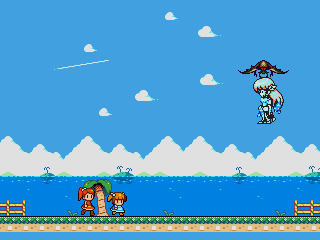 The big mountain villain captured the mom of Alice and her sister.
Help Alice and her sister save their mother through 28 levels spread over 4 worlds, each with their final villain to battle against!
Each of the sisters has her own power, Alice can change size by jumping on magic mushrooms.
Her small size will allow her to pass through narrow spaces, but be careful because she will not be able to jump very high and very far!
Alice's sister can throw balls to repel enemies or break stones blocking the path.
Go through the levels and solve puzzles by activating the right lever, the right switches, as well as finding the color keys to open the different doors.




Alice Sisters for GBA
Complete in Box (50€)
+ international shipping (10€)




Alice Sister for GBA
cartridge only (30€)
+ international shipping (7€)